CLV in Action: You're Doing Corporate Valuation Wrong!
Don't worry if you missed this webinar. You can still receive the recording below.

Theta co-founder Dan McCarthy spoke with Michael Mauboussin, head of Consilient Research at Counterpoint Global, Morgan Stanley Investment Management. They discussed Michael's background; using Customer Based Corporate Valuation as an investment tool; and how private equity companies, corporations, and others can maximize their successes when employing the right customer-based value methodologies and models.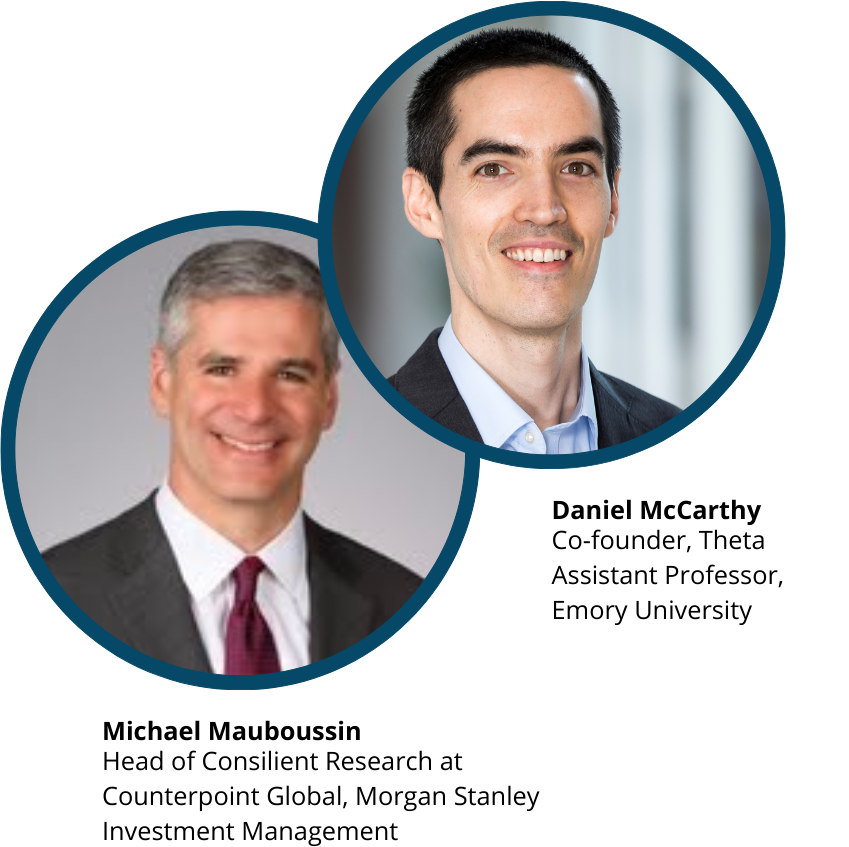 Who Is Michael Mauboussin
One look at Michael's bio, and it's clear he knows the investing industry. Prior to joining Counterpoint Global, Michael was Director of Research at BlueMountain Capital, Head of Global Financial Strategies at Credit Suisse, and Chief Investment Strategist at Legg Mason Capital Management.
He is co-author, with Alfred Rappaport, of Expectations Investing: Reading Stock Prices for Better Returns—Revised and Updated. He is also the best-selling author of The Success Equation: Untangling Skill and Luck in Business, Sports, and Investing, Think Twice: Harnessing the Power of Counterintuition, and More Than You Know: Finding Financial Wisdom in Unconventional Places-Updated and Expanded.
Michael has been an adjunct professor of finance at Columbia Business School since 1993 and is on the faculty of the Heilbrunn Center for Graham and Dodd Investing. He received the Dean's Award for Teaching Excellence in 2009 and 2016 and the Graham & Dodd, Murray, Greenwald Prize for Value Investing in 2021.
Michael earned an A.B. from Georgetown University. He is chairman emeritus of the board of trustees of the Santa Fe Institute, a leading center for multi-disciplinary research in complex systems theory. Follow him on LinkedIn here.